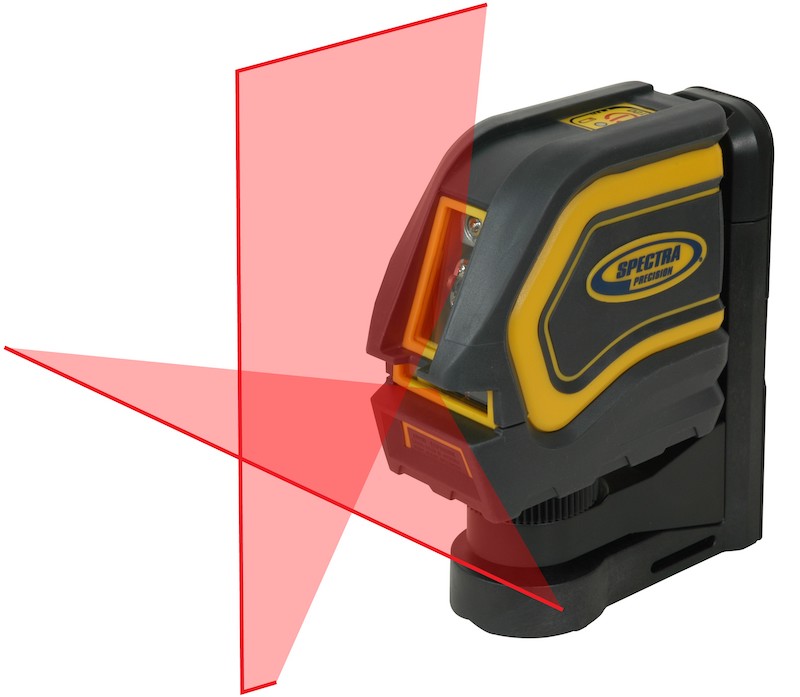 LT20 Cross Line Laser
Monsen Engineering offers a full suite of line and dot laser levels. The Spectra Precision LT20 Cross Line Laser tool will be your new, favorite, self-leveling tool. It has one vertical plane and one horizontal plane. It can be used for many difference purposes such as horizontal and vertical alignment, wall layout, ceiling tile installation and carpentry finishing. It is perfect for the contractor specializing in interior remodeling. The LT20 has a rugged exterior and is designed to withstand the same abuse professional construction equipment experiences. This "laser tool" will outlast any other laser tool you have purchased and will be the easiest one you have ever used.
Spectra LP51
The Spectra LP51 is a five-beam laser pointer that is best used indoors. It was designed to assist with many different applications for contractors, electricians, and a variety of professionals in the design/build industry. The LP51 projects five red beams, one shoots up, one shoots down and three shoot horizontally, each 90 degrees from one another. One of these is a necessity to have in your work truck.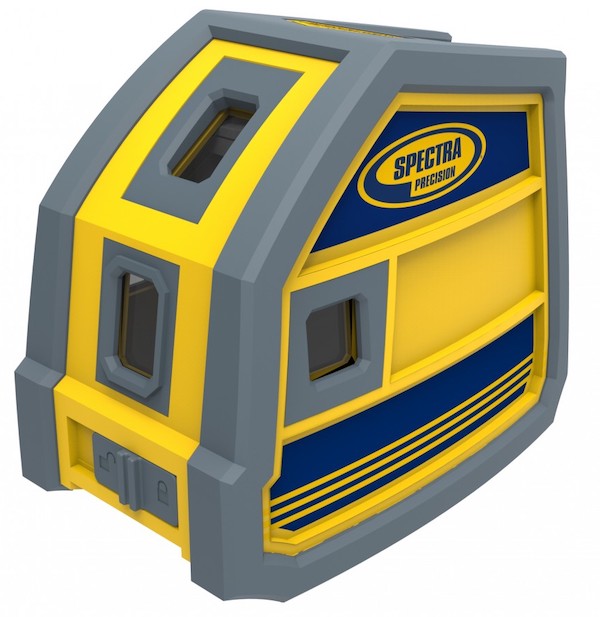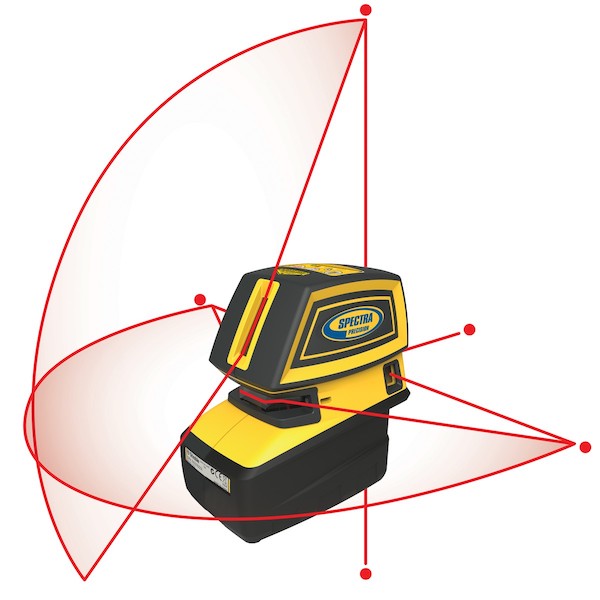 LT52R Point & Line Laser Tool
Easy To Use
The Spectra Precision LT52R Laser Tool eliminates the need to buy two tools. You no longer need to have a 5-beam laser and a crossline laser. The LT52R combines both of those into one device. It is rechargeable and self-leveling. The lines and points that this laser tool projects are the brightest on the market. It has also been proven to survive falls up to three feet tall.
Potential applications:
Interior building and remodeling
Horizontal and vertical alignment
Wall layout
Wall, floor, and ceiling tile installation
Point transfer up and down
Finish carpentry
90-degree squaring
With the addition of the HR220 handheld receiver you could additionally accomplish exterior, short-range general leveling and alignment tasks for:
Decks
Pools
• Septic Tank Installations
Masonry work
Landscaping