Trimble X12 3D Laser Scanning System
Accessible scanning and imaging with superior speed, accuracy, range, and quality.
3D laser scanning has evolved.
The Trimble® X12 scanning system unites the best of both worlds with industry-leading hardware and Trimble's powerful, ultra-efficient Trimble Perspective software for guaranteed peak performance.
No more complicated workflows. No complex registration process. No compromises in accuracy, speed, range, or imaging.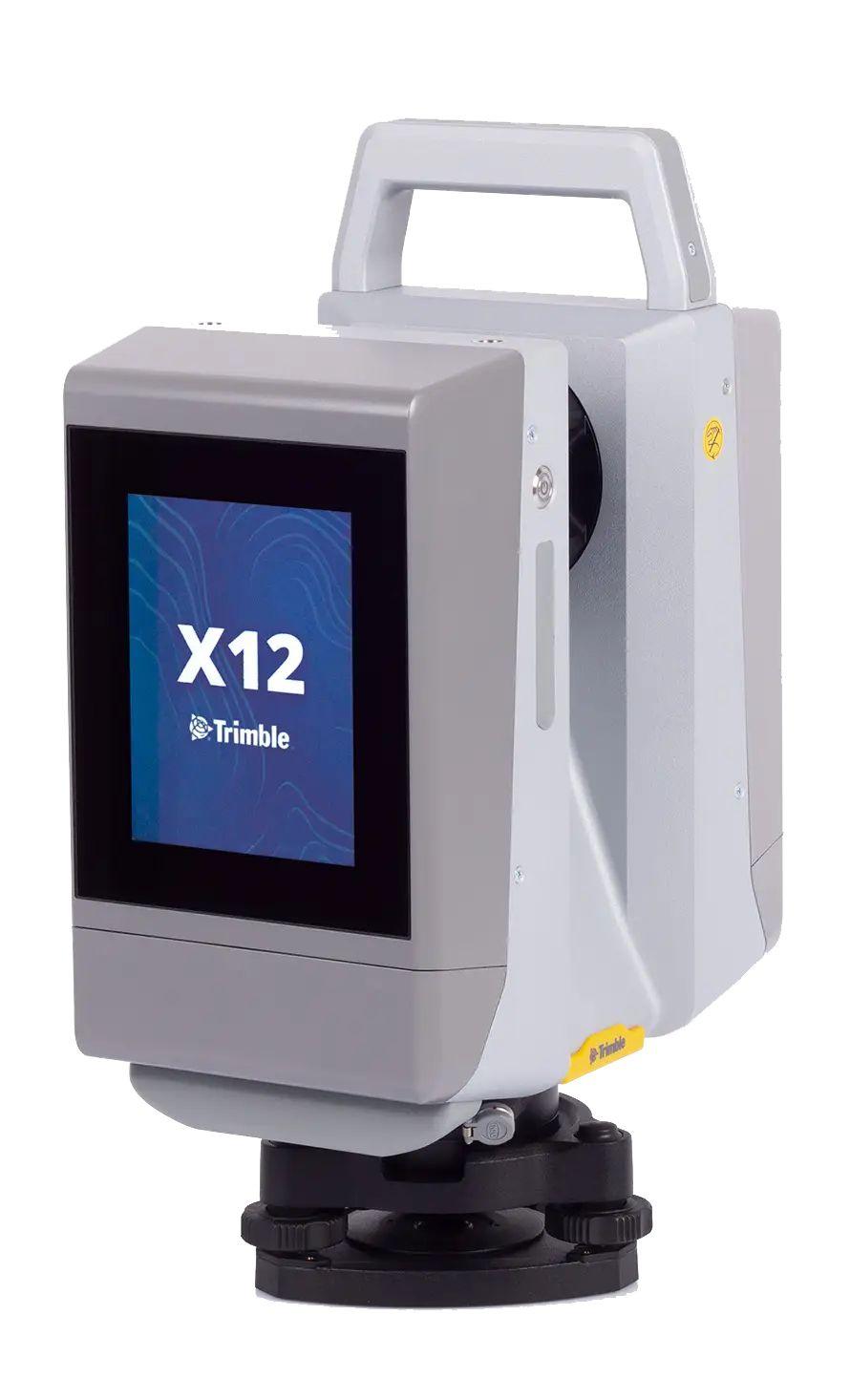 Enhance your perspective. With the Trimble X12 scanning system unparalleled ease of use, increased efficiency, exceptional quality of point clouds and imagery, are now more accessible than ever.
The Trimble X12 quickly captures features for land title surveys, buildings, roads, intersections, site improvements, encroaching elements and complex structures:
Document and highlight features or items of interest using annotations.
Assign labels to each scan to create logical scan groups and annotations with pictures while scanning the next station.
Use auto-classification tools to extract data corresponding to the ground, buildings, powerlines, signs, vegetations, and more.
Create as-builts of road corridors, intersections, roadway surfaces, lane striping, flow lines, manholes, right of ways, overhead power lines, and other features.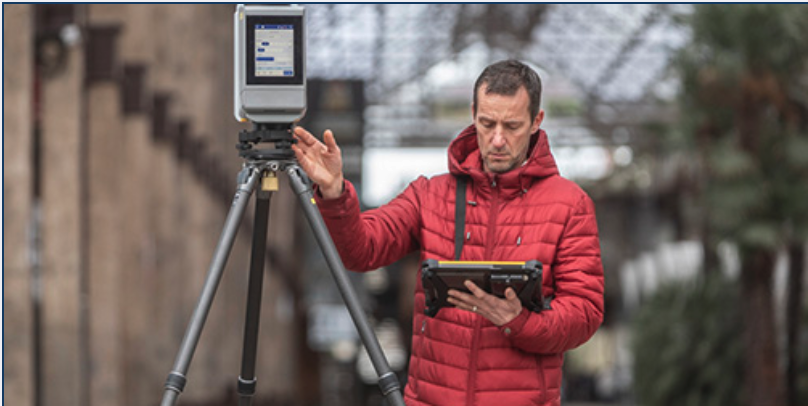 Accessible
Reduces complexities normally associated with high end scanning with unparalleled ease of use.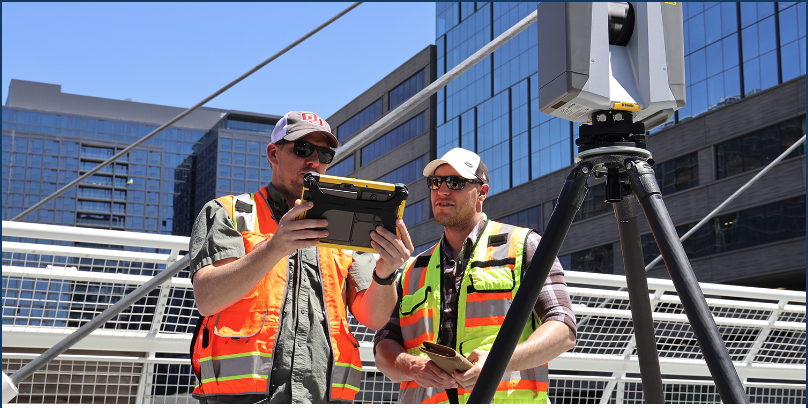 Productive
Improves business efficiencies by offering the best scanner and software available to collect superior scan data and imagery faster than ever.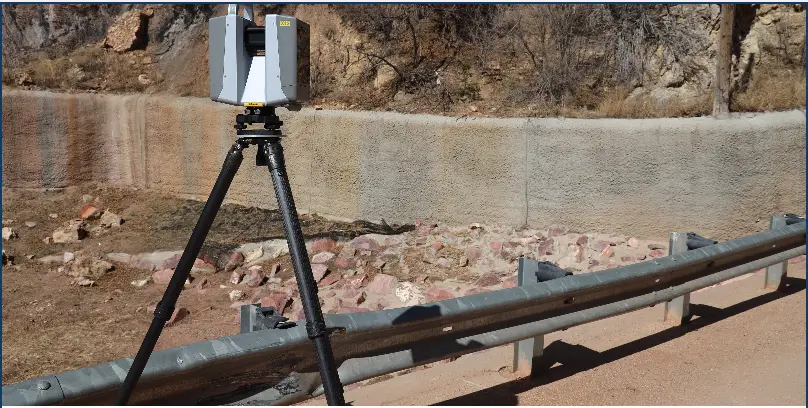 Dependable
Top notch performance and technological advancements gives the confidence that you are getting the job done right.
With the Trimble X12, you can create as-built documentation for drawings or models for bridges, tunnels, dams and other civil infrastructure with a range that allows for operation from a safe distance, while the area scan feature provides high-resolution data on areas of interest. Also use it to:
Incorporate scan information in clearance calculations, modeling, inspections, renovations, and expansion work.
Leverage high-speed data capture and quickly capture area scans to reduce downtime for critical infrastructure projects.
Benefit from unmatched HDR image quality for visual inspection and sharing of information.
Register in the field to verify scan data is complete before importing to Trimble Business Center or Trimble RealWorks® at the office.
High resolution, accurate point cloud data
Scan up to an astonishing 2.18 million points per second with a range of 365 meters.
Range noise of 0.2 mm and density of 0.6 mm at 10 meters
Sharp, clean image acquisition
Experience breathtaking colorization of your point cloud data with parallax free images.
Smart light, LED spotlights of 700 lumen improve image acquisition in poor light conditions and even completely dark environments.
Quick, flexible point cloud capture
Full dome scans as fast as 23 seconds, complemented with the ability to quickly and efficiently scan areas of interest at high quality settings.
A minimum scan range of 0.3 meters, allowing you to capture more detail in tight spaces.
Unparalleled Ease of Use
Automatic in-field registration, refinement, reports and exports with Trimble Perspective on the T10x tablet.
Comprehensive and user friendly OnBoard interface.