Propeller Platform
Propeller Platform is a cloud-based platform that allows you to visualize and analyze 3D site surveys collected via drone. The 3D models it creates are so realistic you can them to provide virtual walkthroughs of your site. It is useful when measuring stock piles, performing road-grade checks, designing conformance checks, and volumetrics.
Platform also provides a unique timeline slider. The slider allows you to visualize your site over the lifetime of the project. It is convenient when comparing today's site against the final grade. It is also helps you see how far you have come in your project.
With the terrain editing Platform offers you can survey the terrain and remove inaccuracies or obstructions. This allows you to be more confident in your quantities, not to mention manage inconsistencies and track changes to the site as they happen.
Platform uses advanced algorithms to process your data and has data teams that review your files. With all the data processing on our server, you don't have to store the data and take up room on yours. Our team, of real people, perform quality checks for accuracy and then provide you with processing reports, filtered data reports, and checkpoint verifications. With these reports you can avoid problems that may arise later in the project.
Platform supports lidar data. With Point Cloud upload it is easy to integrate Propeller into your existing workflow. From there you can view point clouds as 3D terrains. Or you can measure, track and share quantities with your team. With one-click you can share any of the data they need on their own device. Platform provides downloadable PDF or CSV reports that show breakdowns of every measurement.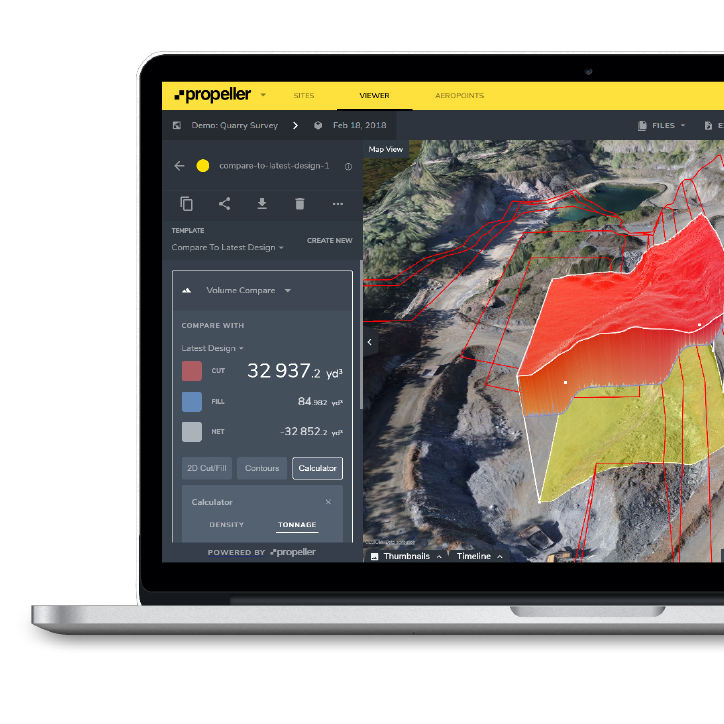 Propeller for Construction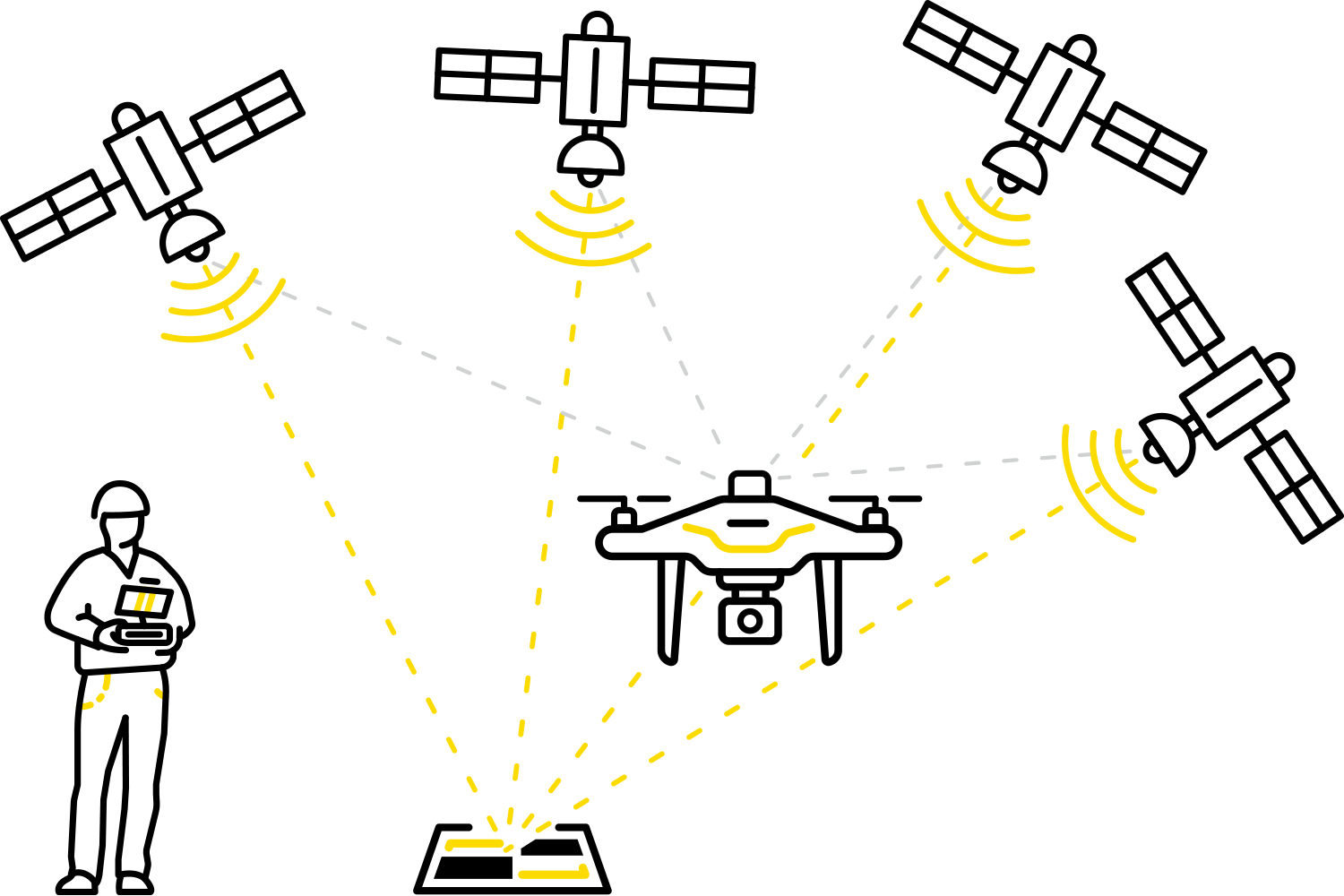 Propeller PPK
What is Propeller PPK? Propeller PPK is an easy-to-use drone solution for surveying. Propeller teamed up with DJI to create a reliable way to collect high-accurate data from your jobsite. Using the DJI Phantom 4 RTK drone armed with a GPS unit you can collect data up to 3 cm accuracy. Propeller created AeroPoints which are rugged, lightweight ground verification points that lay near your takeoff point. Then using Propeller's streamlined processing you simply upload your collected data and you are able to visualize and analyze your data on Propeller's Platform cloud-based platform.
AeroPoints
AeroPoints are rugged, lightweight ground verification points. Simply lay them on the ground near your take-off point. They can be used with any GPS enabled drone, any coordinate system, and any processing software. AeroPoints upload their ground control data wirelessly to your collector. You can then access and manage your data from AeroPoints web-based platform.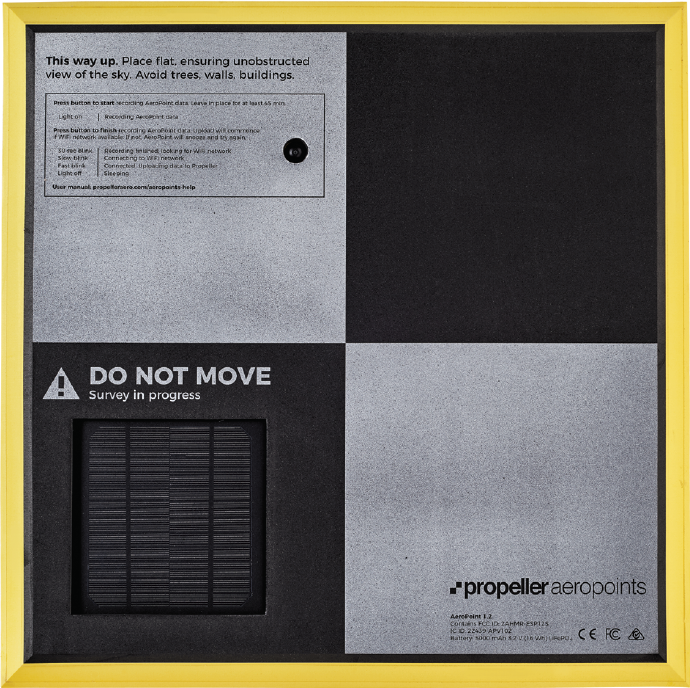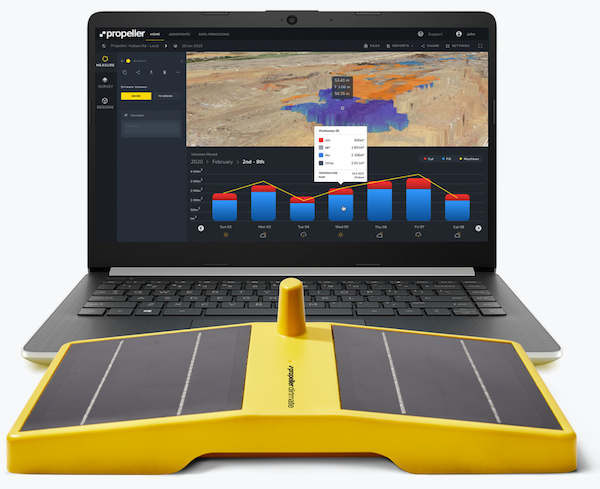 DirtMate
DirtMate is solar-powered and magnetically mounted to your active machine. It will collect real-time 3D data of the dirt under the machine to create cut and fill heatmaps, utilization graphs and progress-to-design measurements.
Propeller Crew
Crew is a mobile app add on for Propeller's Platform. It allows you to communicate with anyone in your entire organization. Imagine your field crew being able to collaborate directly with your office team. With Crew they can create and share design surfaces, linework, and volume measurements through interactive maps. Each map has a unique URL so you can safely share your maps with anyone on any device that can access the internet.