Trimble RealWorks
Point cloud processing and analysis software for 3D laser scanning professionals.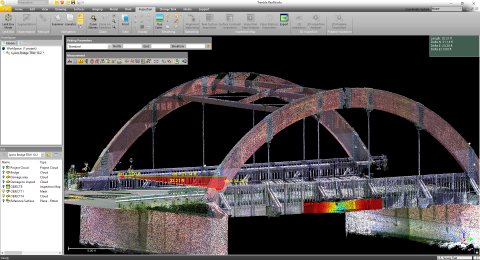 Trimble RealWorks is specifically designed for point cloud processing and analysis. The software provides a complete solution to efficiently register, analyze, model and create deliverables using data from virtually any source.
Automated tools for registration and point cloud cleanup
Work efficiently with tools and workflows made specifically for point cloud processing
Be ready for any project with one of the industry's largest selection of point cloud processing tools which include registration, surface creation, surface to surface comparison and modeling.