R12 Powered by NEW Trimble ProPoint GNSS Technology
With the Trimble R12 GNSS System you will go further than you ever thought possible. Powered by Trimble ProPoint GNSS technology, the R12 gets better RTK performance near tree canopy. You can also expect improved signal filtering and error modeling in urban areas preventing jamming and multipath. The R12 also offers flexible signal management allowing you to use a combination of GNSS constellations and signals. More signals means more satellites which means superior RTK positioning in more places.
Accurate
A precise solution for repeatable results.
Reliable
Real time error estimates in Trimble Access that empower the surveyor.
Productive
Faster convergence means less time spent measuring points in the field.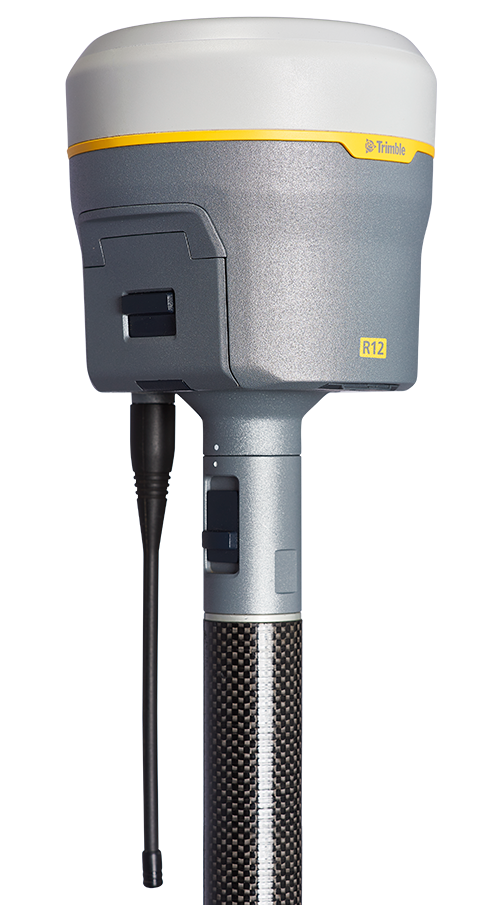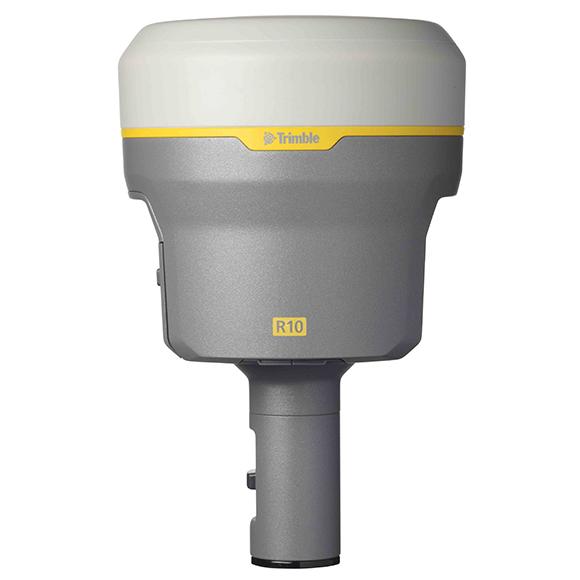 Trimble R10
Available Now
A new model of the Trimble® R10 GNSS system is now available. Designed to help surveyors in a wide range of industries work more effectively and productively, the Trimble R10 GNSS receiver enables reliable, fast and accurate collection of survey data in the field.
ADVANCED GNSS ROVER SYSTEM
The Trimble R10 supports the Trimble TSC7 controller and Trimble Access™ 2018 field software. The Trimble R10, in combination with the TSC7's large 7-inch screen and faster processing power, plus Trimble Access 2018's new user interface and graphics capabilities, gives surveyors a superior, comprehensive rover solution for collecting and computing data in the field.
The Trimble R10 enhancements include:
The latest and most advanced custom Trimble survey GNSS ASIC with an industry-leading 672 GNSS channels for unrivaled GNSS constellation tracking, including GPS, GLONASS, BeiDou, Galileo, QZSS, IRNSS as well as the full range of SBAS. The Trimble R10 tracks and processes all of today's available GNSS signals and is designed to support planned GNSS signals and systems that may be launched in the future.
Improved reliability against sources of interference and spoofed signals.
Improved power management to increase battery life and operating time in the field on average by 33 percent.
Increased internal memory (6 GB) to store more than 10 years of raw observations.
Support for Android and iOS platforms to allow organizations with Bring Your Own Device (BYOD) environments to benefit from a premium survey GNSS receiver by using the mobile devices their field crews already have in their pockets.
The new features build on the Trimble R10's core technologies:
Trimble HD-GNSS processing engine that enables points to be quickly measured with confidence
Trimble SurePoint™ technology for precise positioning capture and full tilt compensation
Trimble xFill® technology for centimeter-level positioning during outages
Support for Trimble CenterPoint® RTX corrections for RTK level precision worldwide
Trimble R8s
Integrated GNSS System
Add or take away functionality as you need it.
With the Trimble R8s GNSS receiver you get only the features that you need. Then as your project needs change the R8s changes with you. This receiver is available in post processing, base only, rover only or base and rover configurations. The R8s offers advanced satellite tracking with Trimble 360 receiver technology. Now you can reach sites that were previously inaccessible.
One configurable receiver that is scalable for future needs
Available in post-processing, base only, rover only, or base & rover configurations
Advanced satellite tracking with Trimble 360 receiver technology
Includes Trimble Maxwell™ 6 chips with 440 channels
Simple integration with Trimble S-Series Total Stations
Intuitive Trimble Access™ Field Software and Trimble Business Center Office Software
Trimble DL Android app for collecting static GNSS raw data for post-processing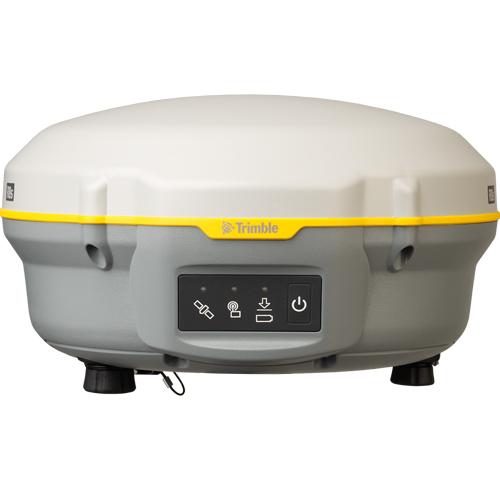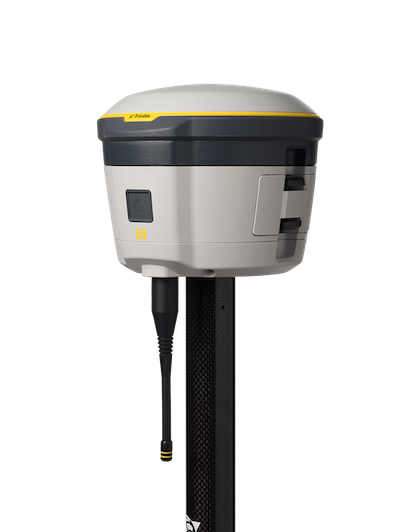 Trimble R2
Integrated GNSS System
Accuracy for your data. Versatility in the field. Flexibility for your workflow
The Trimble R2 is an easy-to-use, GNSS receiver solution for the GIS professional. Real-time submeter and centimeter accuracies gives you total flexibility solution based on your accuracy needs. The R2 can be easily paired with smartphones, tablets, or Trimble handhelds. It also supports many satellite constellations and correction sources for accurate data in any location. The R2 offers accuracy for your data, versatility in the field and flexibility for your workflow!
Professional solution for GIS & survey applications ranging from submeter to centimeter accuracies
Easily collect data by pairing with devices such as smartphones, tablets or Trimble handhelds
Fast to setup, easy-to-use, keeping you productive and focused on your work
Supports multiple satellite constellations and correction sources for accurate data at any location
Compact, cable-free design with integrated antenna
A flexible, scalable system
Choose the configuration level that suits your needs best, whether it's post-processing, base, rover, or a combination of base and rover functionality.
After you've selected a configuration level, additional individual options can be added to further extend the receiver functionality.
Leading technology
Each Trimble R8s comes integrated with powerful Trimble 360 tracking technology that enables you to expand the reach of your GNSS rover to sites that were previously inaccessible.
Two integrated Maxwell 6 chips and 440 GNSS channels.
Eliminate the need to travel for routine monitoring of base station receivers with Trimble's exclusive Web UI.
Trimble DL Android app provides a straightforward mobile interface for collecting static GNSS raw data for post-processing without the need to use a Trimble controller or Trimble Access software.
The complete solution
Easily integrates with Trimble S-Series Total Stations.
Create a complete solution by combining the Trimble R8s receiver with a Trimble controller running Trimble Access™ field software, and Trimble Business Center office software for checking, processing and adjusting your data.