Calibration, Collimation and Repair
Monsen Engineering repair facilities now offer repairs on Trimble handheld GIS and GPS products! We have become certified to do total repairs on the GeoExplorer and Pathfinder Pro series GPS receivers, as well as the TDS and Trimble data collectors.
Monsen Engineering offers repair services and calibration on a variety of instrument types and brands. We have factory trained service technicians who receive ongoing training on new models coming to the market.
We are capable of performing a complete range of repair and calibration on all of the Trimble, TDS, Sokkia and Topcon products we sell. We also repair and calibrate K&E, David White, Laser Alignment, Nikon, Leica and many other brands of instruments.
Our quick turn around times and extensive pool of rental equipment is designed to get your instrument back in service A.S.A.P. and keep your projects moving along during the repair process!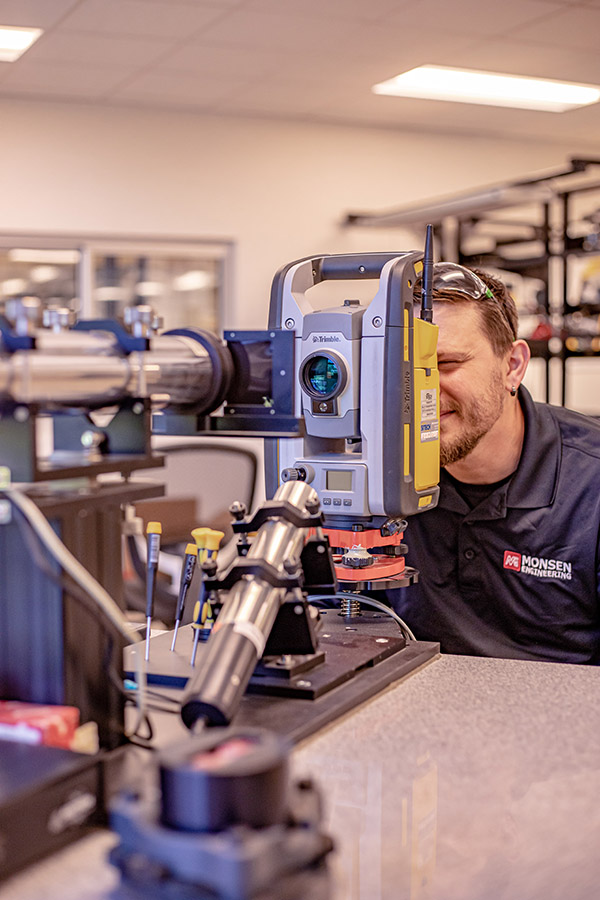 Please fill out the form below for Service Processing.
Include this paperwork with the instrument being repaired. Please contact Angie Patterson with questions at (801) 533-6079.
The calibration of this unit is guaranteed to be within product specifications when the unit leaves our Monsen authorized service center. Monsen will assume no liability should this unit lose calibration.
Evaluation fees will be charged should you choose to decline a diagnosed repair
$25.00-LASERS & LEVELS, $50.00-SLOPE LASERS & RADIOS , $75.00-THEODOLITES, TRANSITS & GEOS $100.00-TOTAL STATIONS , $150.00-ROBOTS & GPS
We reserves the right to dispose of unrepaired, unclaimed or unrepairable instruments 90 days after the customer has been notified of their condition. A second notification will be made before final disposition