YOUR OFFICE, ANYWHERE.
With best-in-class features including an ultra-rugged ergonomic design, sunlight-readable display, and all-day battery life, Mesa® Rugged Tablets provide the ultimate device for a variety of mobile data collection applications.
Waterproof, dustproof, shockproof
Extreme temperature endurance
Ergonomic design for minimal user fatigue
All-day battery life
Large 7'' sunlight-readable display
Racing-fast processor options
Designed and assembled in the United States
Live and individualized customer support
Customizable
Optional Class 1, Div 2 certification for hazardous locations
Running a full Windows 10 or Android 9.0 operating system, Mesa Rugged Tablets carry out the entire data collection process with ease from start to finish. Snap a photo, record field notes, capture a GNSS location, and analyze data – all in the palm of your hand. Its racing-fast processor and ergonomic design ensure maximum efficiency and minimal fatigue. With all the functionality of a desktop computer packed into one ultra-tough tablet, the Mesa will truly become your office, anywhere.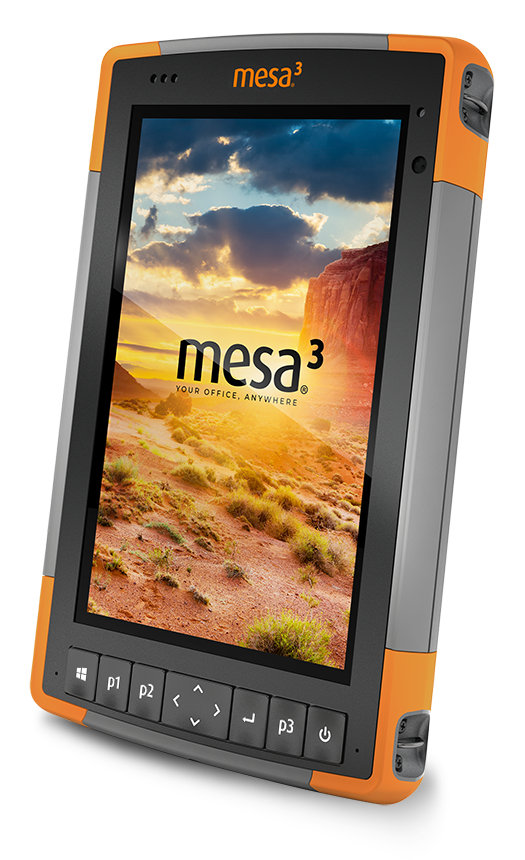 MESA® 3 RUGGED TABLET COMPARISON
MESA 3 ANDROID
MESA 3 WINDOWS
Android 11 (GMS)
Full Windows 10 Professional
Qualcomm® Snapdragon™
Octa-core Kryo™ 260
Quad-core Intel® Pentium N4200
6 GB RAM and 64 GB eMMC flash storage
User-accessible MicroSDXC card slot for expanded storage
8 GB RAM and 128/256 GB flash storage
User-accessible MicroSDXC card slot for expanded storage
LARGE SUNLIGHT-READABLE DISPLAY
Each Mesa Rugged Tablet features a large, sunlight-readable 7'' display, providing a large viewing area for in-the-field use. Using specialized IllumiView™ technology, the Mesa's display provides best-in-class outdoor visibility and clarity, along with stunning Intel® HD Graphics. No more squinting in the sun or retreating to the shade to view your screen.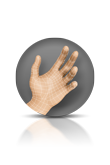 ERGONOMIC FATIGUE-FREE DESIGN
At Juniper Systems, we take pride in the impressive product design process we step through with each and every product. Focused entirely on providing the best experience for our users, our in-house product design team works through several device renditions before determining the perfect curvature, grip, and form of the device.
While using the Mesa Rugged Tablet, expect limited fatigue and the noticeable difference of carrying an ergonomically-designed tablet built with you in mind.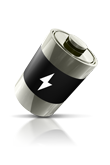 A BATTERY FOR ALL-DAY USE
Nothing brings a productive workday to a halt faster than a dead battery. That's why the Mesa Rugged Tablet is powered by a 10-hour battery. One charge to get you through a full day's work, and then some. If extended runtime is a requirement, you can opt for an internal battery that not only provides 4-5 hours of additional runtime but allows for hot-swapping the external battery.
Not only was the Mesa designed for long work days, but an extended battery lifecycle as well. Regardless of temperature or climate, expect enhanced battery life in whatever extreme environment you're working in.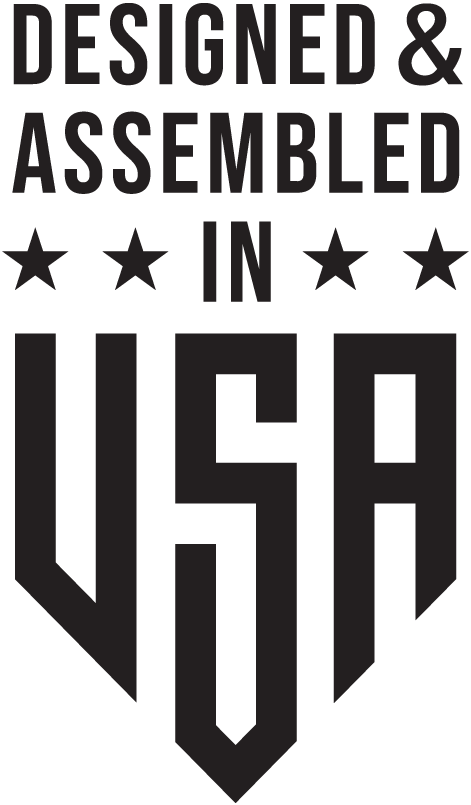 DESIGNED AND ASSEMBLED IN THE UNITED STATES
Juniper Systems tablets, handhelds, and sub-meter GPS receivers are designed and assembled in the United States. Juniper Systems takes pride in the level of quality we achieve with every device leaving our doors. Each device is carefully crafted to meet the needs of its intended user.
Everything happens under one roof, from product design to engineering to manufacturing at Juniper Systems' Logan, Utah, USA facility. This allows each product to undergo extensive testing for quality, durability, and performance.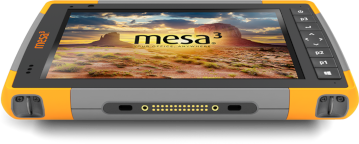 CLASS 1 DIVISION 2 CERTIFIED
Designed for the intrinsically safe market, The Mesa Rugged Tablet is designed to handle a variety of extreme environments, including hazardous locations. In areas where flammable substances may be present, the Class 1, Division 2 Mesa models prevent potential risks. This certification is designed to keep workers – and data – safe. For more information on the Class 1, Division 2 certified Mesa, contact us here.
JUNIPER RUGGED™
Waterproof, dustproof, shockproof. Each of Juniper Systems' devices goes through extensive in-house testing to ensure they're built ultra-tough for unwavering reliability in the most rugged work environments out there. With the highest certified protection against water and dust, the Mesa Rugged Tablet, Archer 3, and Allegro 3 are all stamped with an impressive IP68 rating. They are designed to exceed MIL-STD-810G testing for water, humidity, sand, dust, vibration, altitude, shock, and temperature.
Translation? Our products are built like tanks. No matter if you're working in hot, cold, wet, or dusty conditions.
Size: 5.40″ w x 8.48″ l x 1.36″ d (137 x 215 x 35 mm)
Weight: 1.5–2 lbs. (680-907 g) depending on battery and expansion configuration
Durable, chemical- and shock-resistant design
Easy-to-grip, impact-absorbing, overmolded bumpers
Lightweight and ergonomic design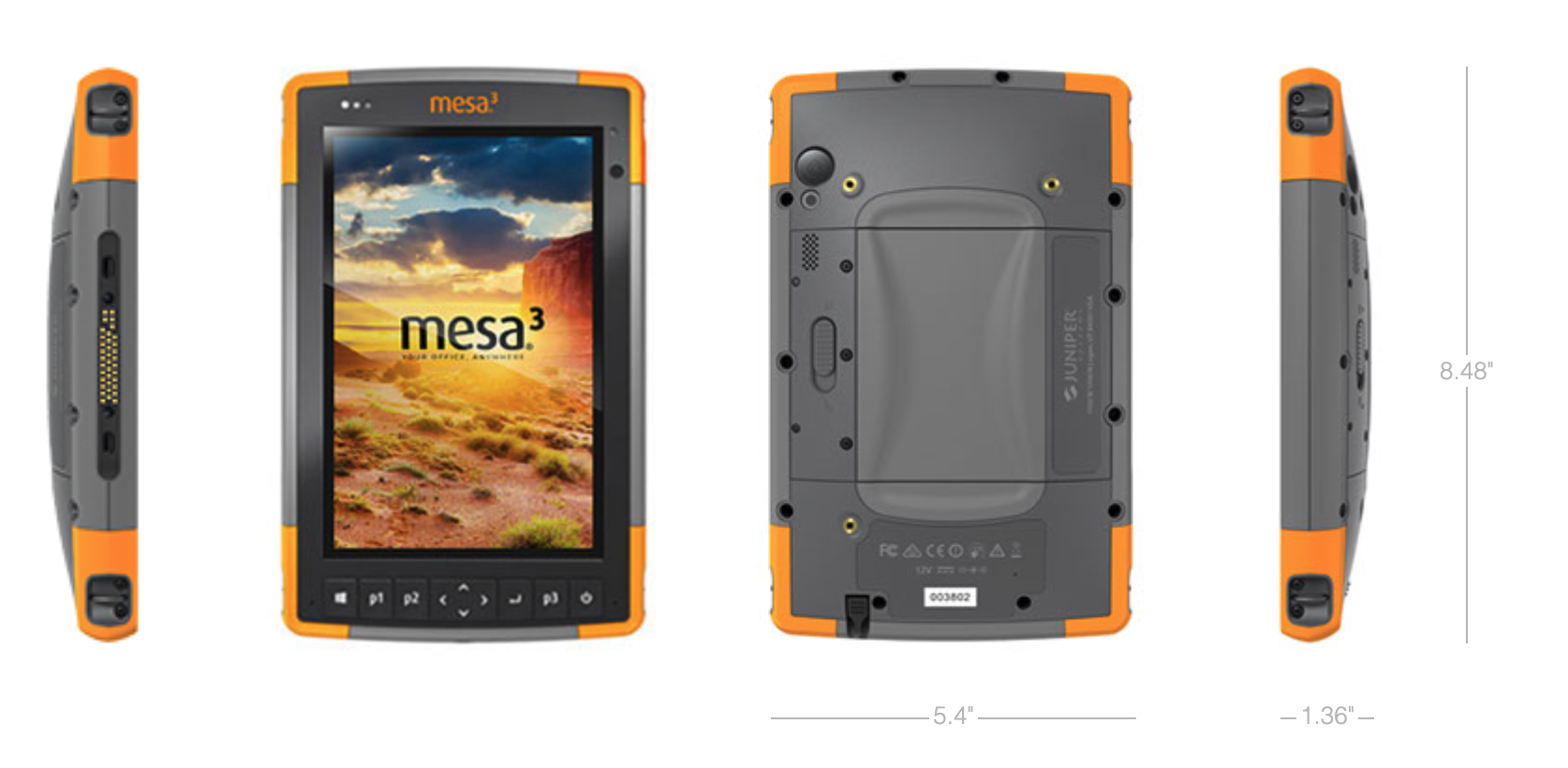 Removable Li-Ion battery, 43.2 Whr
Operates 8–10 hours on one charge
Removable battery, easily changeable in field
Optimized for strong performance in cold temperatures
Excellent lifecycle performance
Optional built-in 21.6-Whr battery provides additional 4–5 hours runtime and hot-swap capability

Active viewing area: 7″ (178 mm)
Resolution: WXGA (1280 x 800)
High-visibility backlit LCD for best-in-class sunlight view-ability
Portrait or landscape orientation with automatic screen rotation
Projected capacitive multi-touch interface for use with gloves, small tip stylus, and in wet conditions
Optically bonded for increased visibility and strength
Chemically-strengthened Dragontrail™ cover glass for excellent impact and scratch resistance
IP68 waterproof and dustproof — Water: 1.4 m (4' 7'') for 2 hours
Operating Temperature: -4 F to 122 F (-20 C to 50 C)
Storage temperature: -22 F to 158 F (-30 C to 70 C)
Shockproof: multiple drops from 4′ (1.2–1.5 m) onto concrete
Designed to meet MIL-STD-810G test procedures: Method 500.5 Low Pressure (Altitude); Method 501.5 High Temperature; Method 502.5 Low Temperature; Method 503.5 Temperature Shock; Method 506.5 Rain; Method 507.5 Humidity; Method 510.5 S and Dust; Method 512.5 Immersion; Method 514.6 Vibration; Method 516.6 Shock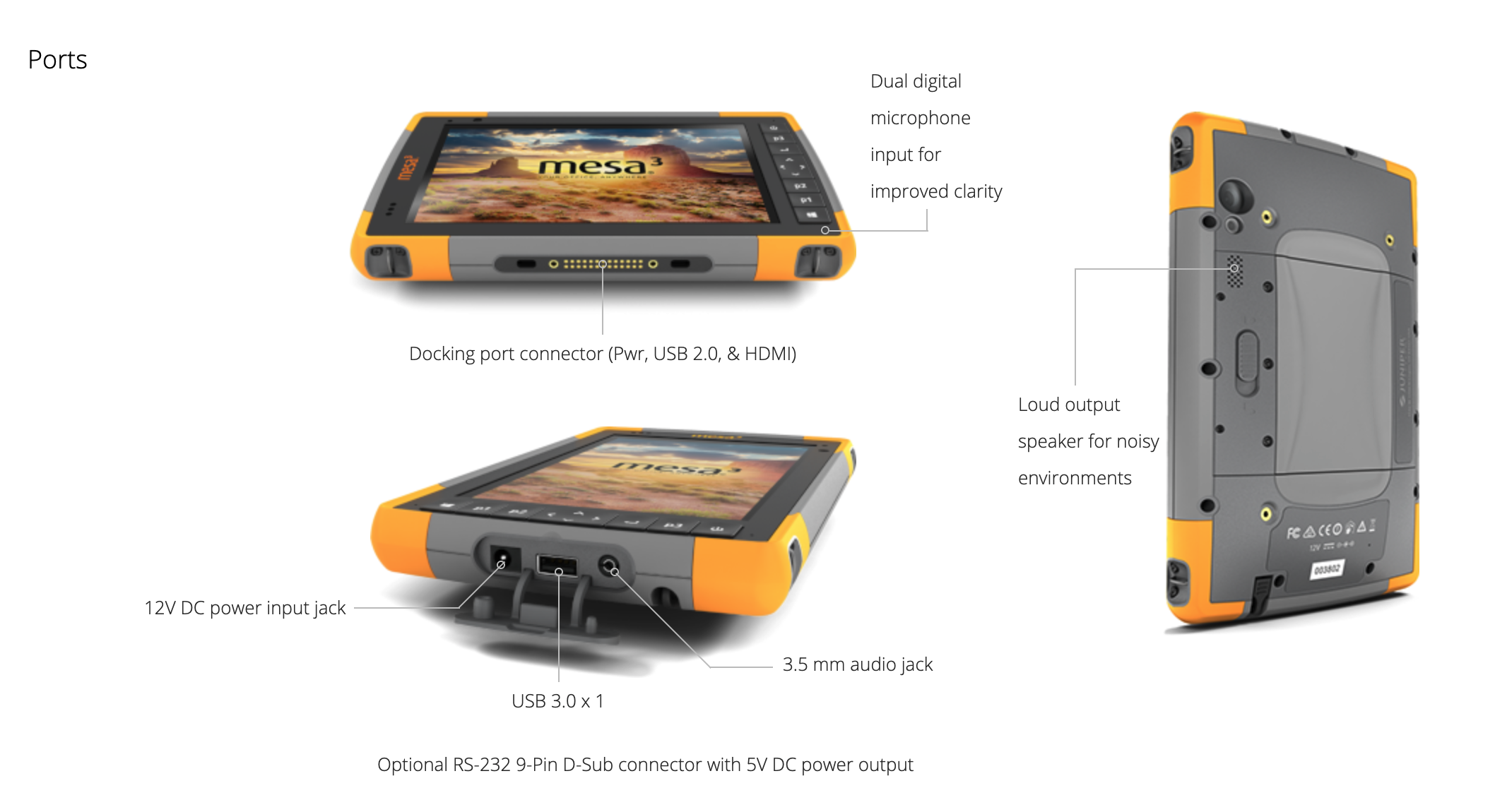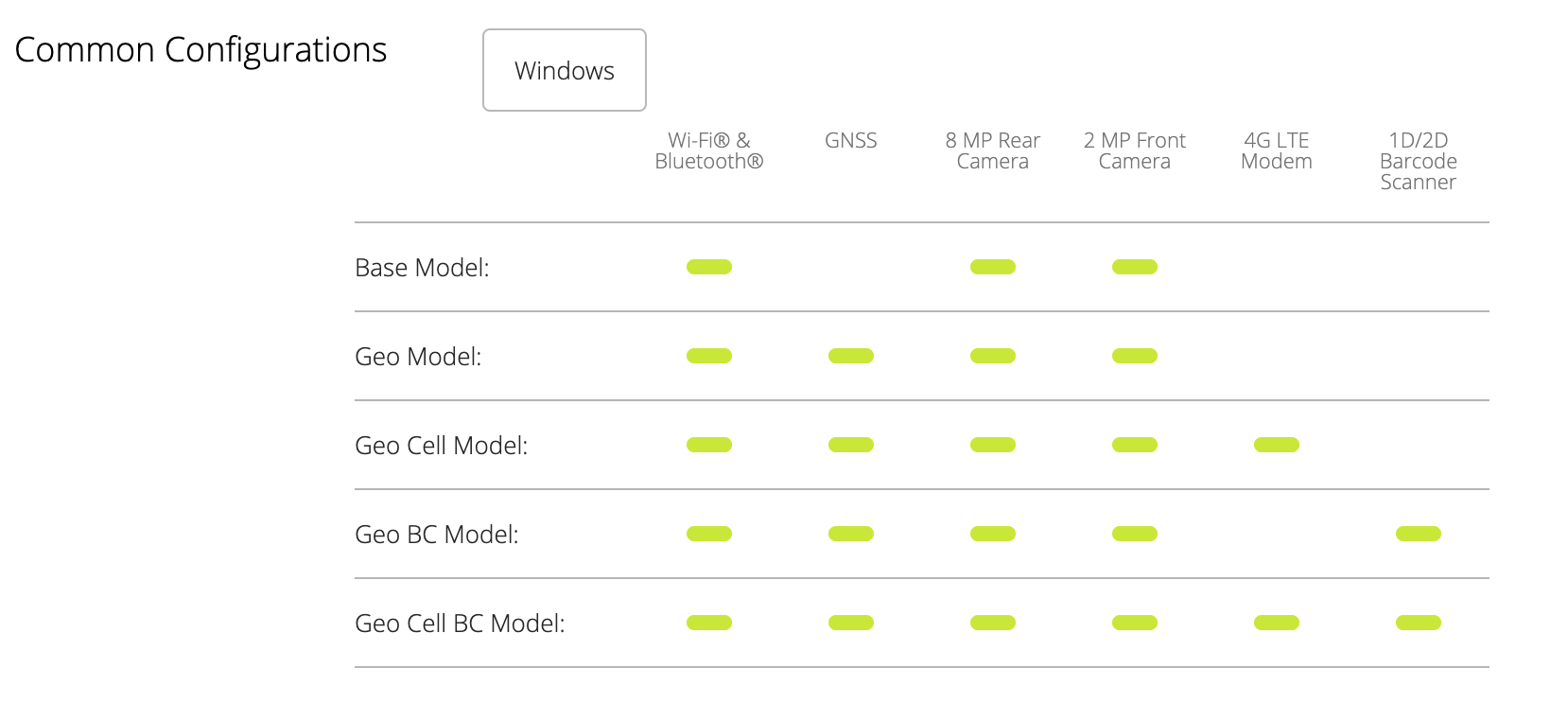 ADDITIONAL INTEGRATED OPTIONS
Built-in battery
Barcode
UHF RFID
UHF RFID & Barcode
5V RS-232
12V RS-232
Hi-Pwr RFID with AEI/ATA license & Barcode
Hi-Pwr RFID & Barcode
5V RS232 & External GNSS Antenna Port
External GNSS Antenna Port
Smart Card Reader (CAC & PIV)