TinySurveyor Terra
For On-Highway Applications
Quality and Reliability
The TinyMobileRobots TinySurveyor Terra is a high-precision robot that is designed for road pre-marking and stake-out applications in the infrastructure industry. It is known for its high quality, reliability, and user-friendliness.
The Terra is reliable. It is built using high-quality components and is designed to withstand the rigors of everyday use. Its built-in battery backup and a dust and water-resistant enclosure are just some of the features that make the Terra dependable in the field.
The TinySurveyor is easy to use. It is equipped with a user-friendly interface that makes it easy to program and operate. Although guided by GPS, the robot is controlled manually via tablet. Jobs are loaded and settings are controlled by the operator.
If you are looking for a high-quality, reliable, and user-friendly robot for road pre-marking and stake-out applications, then the TinyMobileRobots TinySurveyor Terra is a great option.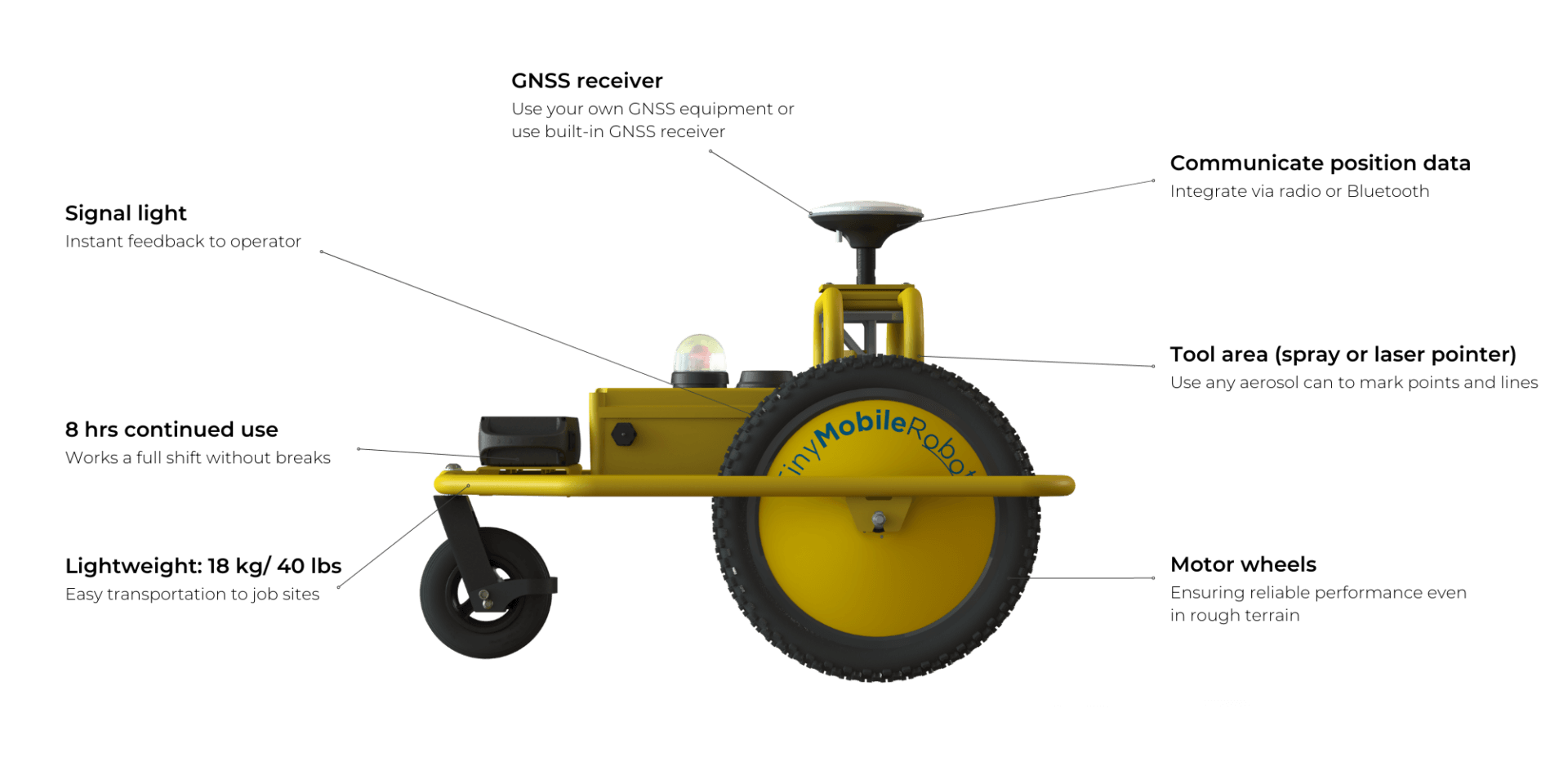 Thanks to its sturdy construction and large motor wheels, the TinySurveyor Terra can work on more demanding surfaces such as gravel, sand, uneven grass areas etc.
Ideal for:
• Solar park set-out
• Event stake-out
• Stake-out on gravel, sand etc.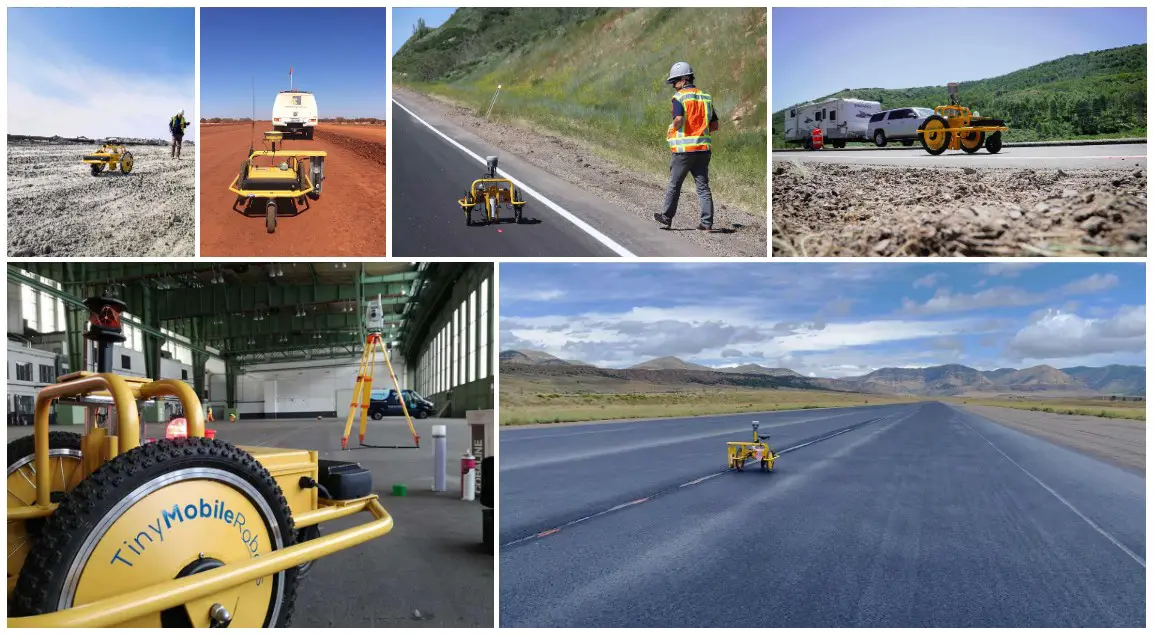 TinySurveyor Terra can efficiently mark out areas for construction or infrastructure projects on any terrain with precision. Whether it's grass, gravel, dirt, asphalt, or concrete, this robot can navigate with ease and accurately mark out the required areas. This saves time and effort for the team, as they no longer need to manually measure and mark out the area.
Fill out the form below for more information.