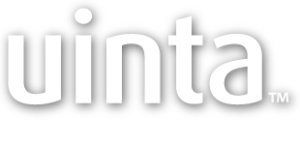 Hassle-Free
Data Collection.
Tired of complex and expensive GIS mapping software with limited abilities to customize for your job? We were too. Train new users in minutes with Uinta mapping and form data collection software. Available for Windows™ and Android™.
TOP FEATURES
Efficient Data Capture
Replace paper forms with efficient electronic data entry forms, for use with or without maps
Professional Mapping
Quickly map points, lines, and areas. High-accuracy mapping supported
Customizable
Create custom project templates so field-collected data reflects your job(s)
User-friendly
Simple interface allows users to be trained and collecting data in minutes
Sharable
Export data to a file, print professional PDF map reports, and create optional cloud projects
CUSTOMIZABLE MAPPING SOFTWARE
Customize Uinta on your own or call Juniper Systems' customer success team to get a boost in the right direction.
Juniper Systems supports a wide range of industries to create the ideal data collection solution for each unique workflow. Reach out to discuss your data collection needs today